Are there times you feel demotivated by your bathroom and feel the need to do something about it? Good news is that there are many DIY ideas that you can employ to upgrade one or two things in your bathroom. The bathroom can be one of your favorite rooms if only you decide to make it an exciting space.
[wp_ad_camp_2]
You do not need to spend too much money to implement some of these ideas in your own bathroom. Let us discuss some of the simple ideas which will enable you to revive your boring bathroom.
DIY Shelves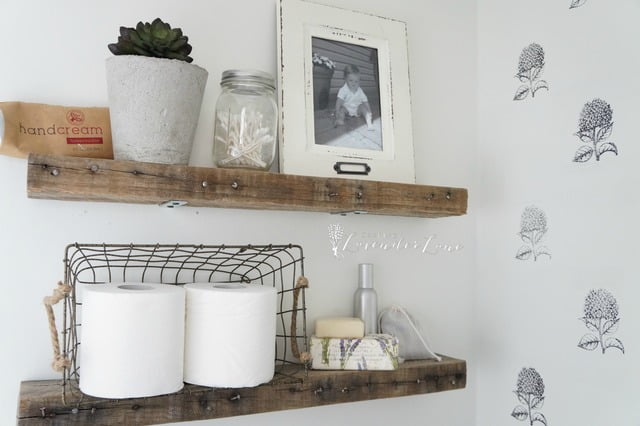 If you have many necessities in your bathroom such as the toothbrush holders which get disorganized all the time, it is high time you do something about it. Purpose to make a wooden shelf and drill it through the wall. Use the branches that lay around your compound to provide support to the shelf boards. Spruce some white paint on the shelf boards to make them more attractive. Use the shelf to store the toothbrush holders, clean towels, your body wash as well as some body lotions. You may also choose to place the flower vase on the shelf board to bring that edge. This allows your bathroom to have more space since most necessities have been placed up against the bathroom walls.
Add Flowers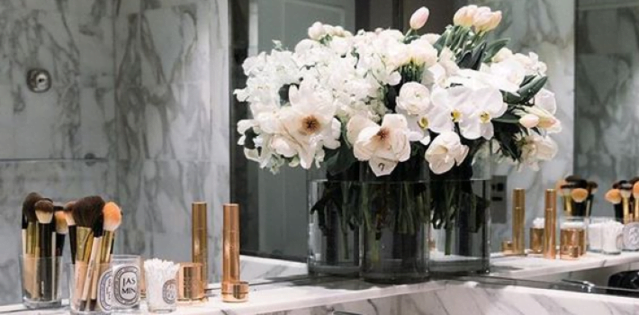 For those that love flowers and all that comes with it, consider repurposing the wine bottle that you had bought, clean it well then use it as a flower vase. Pluck fresh flowers for example lilies from your garden, and place them into the bottle. Use this to brighten up your bathroom. You may also opt to buy an indoor plant. Place it in your bathroom, either near the window for it to get some light or on the wooden shelf depending on where you deem fit. Plants have an effect of making one feel relaxed, help reduce stress levels and also lighten ones' mood. Try to tend for the plant frequently to ensure they are healthy.
Introduce Candles.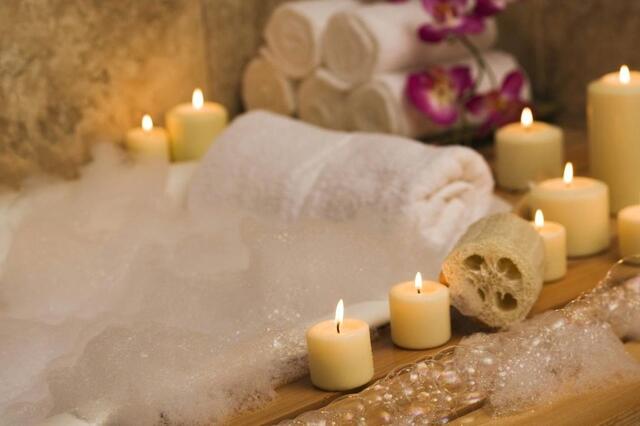 You may choose to go further and complement the appearance of your bathroom by introducing scented candles. Scented candles have a way of improving the psychological well being of individuals, by releasing the various fragrances. The candles create a soothing atmosphere which makes one relax while in the bathroom area. Other lighting methods include the use of lanterns which can be arranged on the floor to provide sufficient lighting.
Bathroom Jars.
If you have free glass containers in your kitchen shelf or used pickle jars in the waste bin, repurpose them and use them as holding containers in your bathroom. Use them to store cotton products or toothbrushes, if need be.To make the jars more attractive, paint them or even add some print, for them to have that pop of colour.
The above hacks are helpful in that they enable one to add style to their bathroom without much strain. The hacks are simple and pocket-friendly hence, they help one to save on costs.
[wp_ad_camp_4]