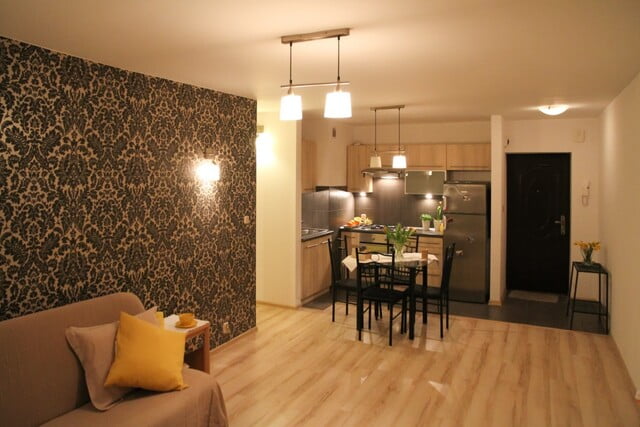 The basement can be an area that offers valuable extra space. And while such areas are a luxury that most homes have, they are often unutilized. Changing the basement into a room for one or more purposes can be a value-addition project for the home. It is possible to transform such a space when on a budget using a bit of creativity when implementing DIY basement ideas.
[wp_ad_camp_2]
The idea of renovating the basement is something that most homeowners loath. For them, they count the costs of framing, electrical wiring, installing electrical fixtures, the flooring, drywall, and finishes that amount to a considerable expenditure and that is before bringing in the new décor. As such, below are some creative and inexpensive DIY ideas of transforming the basement on a shoestring budget.
Update The Floor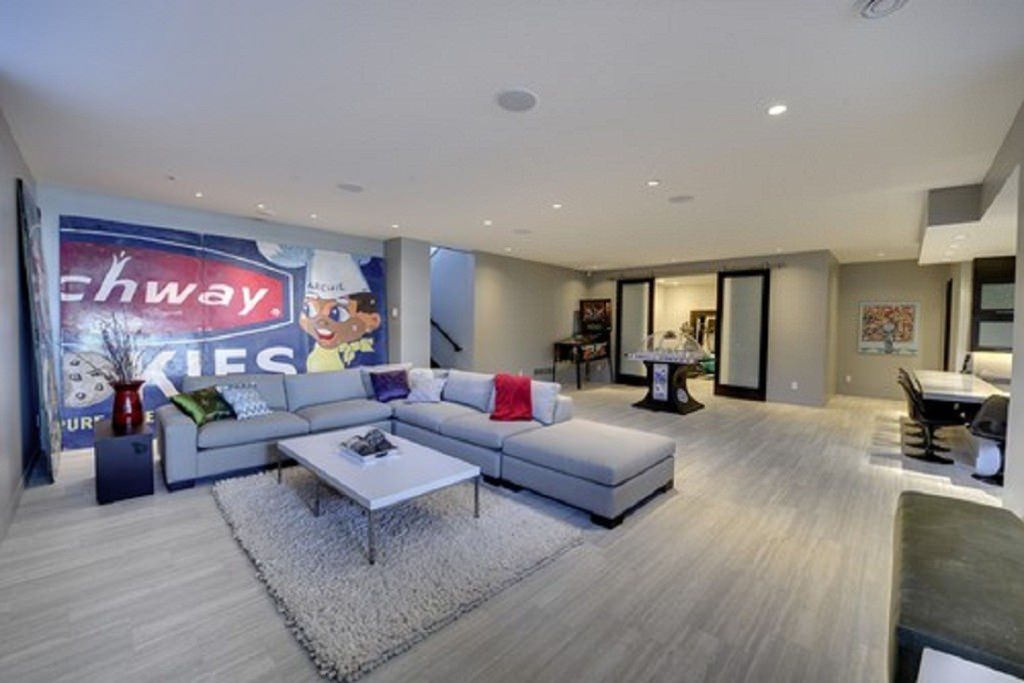 Most basements have a concrete floor, and it often looks harsh and unfinished. Such a basement can be a cold place and adding throw down area rugs can help warm it up. Moreover, adding some foam mats can help soften up the floor turning it into a surface ideal for doing yoga, workouts, or playtime with the kids. To bring in a creative décor touch, by square and rectangular rugs in different sizes, colors, and patterns and lay them down to create a puzzle.
Install Storage Options
In most cases, basements have the potential of being storage spaces. However, it can be a storage area that can be used for more than keeping items. Installing some cabinets and shelves to make use of the naked walls is one way of utilizing the vertical space and leaving more room for other things on the floor, such as a few old sofas for chilling or a pool table for some hidden playtime.
Create Partitions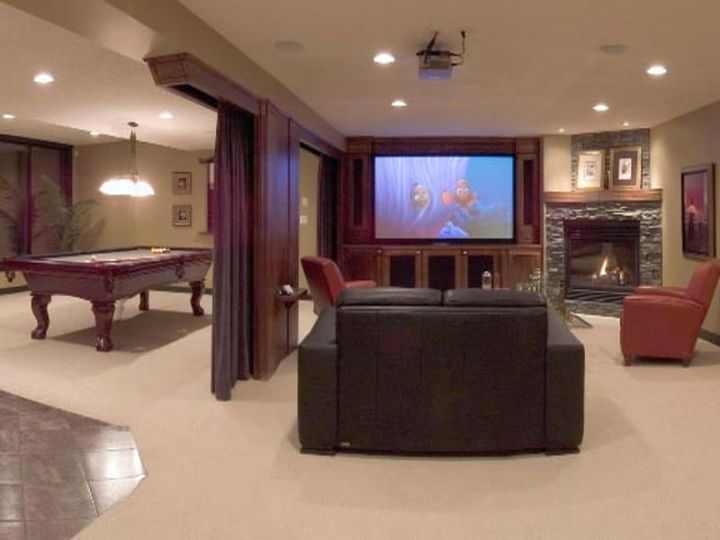 If the basement is a vast open space, then partitioning it to create secluded segments can help have two or more areas serving different purposes. Installing a simple and inexpensive curtain system is a fantastic way of building walls. The curtain partition will also serve as a decorative touch. It is one of the easy DIY basement ideas worth implement because can opt to use flat sheet attached to a picture wire taut the stretches across the room. You can have this set up if one side of the basement is for storage or doing laundry and you want it to stay hidden from plain view.
Update The Ceiling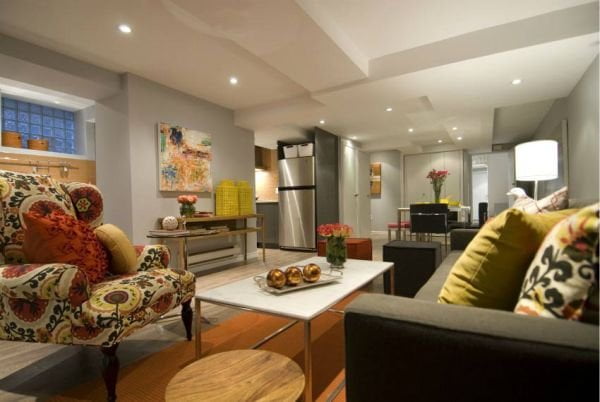 If the basement has a raftered ceiling that you find somewhat off and not to your liking, adding a few boards and painting them can be transformational. Alternatively, you give the beams a paint job, and the result will be a new look that leaves room for doing making repairs or doing planned renovations in the future when you have the money for such upgrades. You can as well opt to craft a canopy for the ceiling if you lack the money for the new ceiling boards. You can achieve this by hanging swaths of similar or different fabrics of one color or two complementary shades. Top it all off with a whimsical pendant lighting fixture that will complement the overall look.
Add Light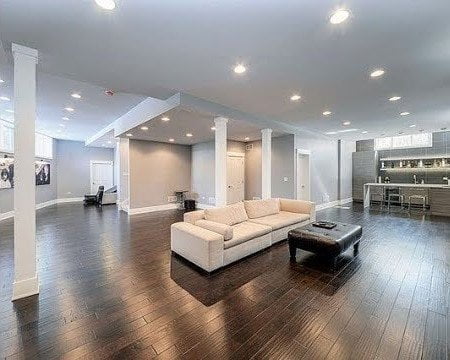 The location of the basement can see some have little to no natural lights peering inside. Moreover, the basements will have few power outlets and a couple of naked lighting fixtures on the ceiling. Taking down the old bulb fixtures and bringing in something new and trendy can help inject a playful ambiance into the room. Consider handing some industrial string lights if you have a basement with a high ceiling. Conversely, you can do spotlights on the walls that illuminate a low ceiling made of bare wood beams; remember to refinish the beams so that they stand out in the light.
The above DIY basement ideas are examples of what can be achieved when on a budget but with apt creativity. Implementing them can change any basement from a cold, glooming room in and a space that feels adequately homey.
[wp_ad_camp_4]