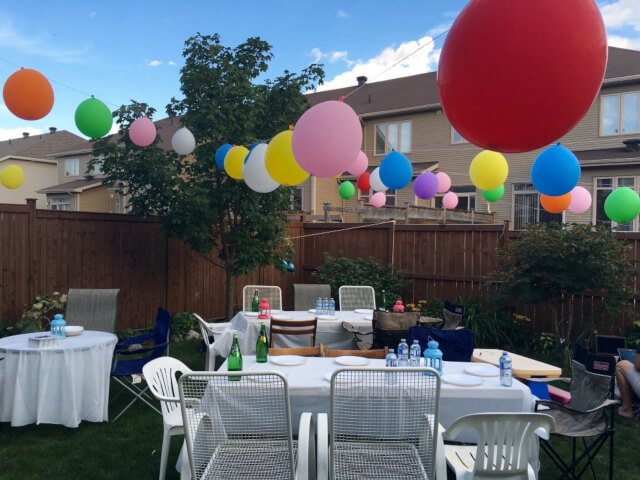 When I was a little girl, I remember my dad taking us for drives at night throughout our neighborhood to see the houses decorated for Christmas. There were some that had a simple wreath on the front door and some that looked like Santa's Workshop on the front lawn.
[wp_ad_camp_2]
I was always amazed at the beautiful lights, glistening snow, and holiday music. It wasn't until I was an adult that I realized those beautiful displays took a lot more organizing, planning and money than I thought.
Whether you live in a cold or warm climate, you don't have to break the bank in order to create a cozy and beautiful outdoor holiday display for your home. Here's how.
Create a plan. You need to decide how much money you can comfortably spend. Many people wind up over-spending during the holidays, use credit cards and find they take on more debt than they should.
August or September is a good time to start planning and it won't take long. Many retail stores are beginning to announce pre-Christmas sales and this is the time to find bargains.
If you live in a closed community, check for rules and restrictions. This will save you any headaches later on if there are certain things not permitted.
Here are some things to think about when creating your plan.
To Theme or Not to Theme: Once you have determined your spending limit, next is to decide how creative to get. Do you want to create a theme on your front lawn such as Disney or Santa's workshop or would you rather stay traditional with just some lights and perhaps just a reindeer.
Lights – How many front windows do you have and do you want lights on all of them? If you live in a 2-story house, don't forget the second floor. Measure your windows, so you know how many strings or yardage of lights you will need. Equally important is to check for an outside electrical receptacle where you will be plugging them in.
Window candles – These are the electric or battery-operated lights that look like a glowing stick candle sitting in the window and create a nice, cozy effect. If you choose electric, make sure you have enough receptacles by each window to plug them in. If you choose battery-operated, you will need to have extra batteries on hand.
Front Door – Decorating your front door can be as elaborate as a gift box or as simple as hanging either a real or artificial wreath.
Lawn Ornaments – These can be anything from simple signs that say, "Santa, Stop Here" or "North Pole" to an entire village of animated characters re-creating Santa's Workshop.
Roof – I am reminded of an episode from the TV show "Home Improvement", where Tim literally fell through his roof when trying to re-create Santa's sleigh and reindeer on his roof. Safety is always the first consideration. If you want to put holiday displays on your roof, you may be better off hiring a professional.
Once you have gone through this list and created your plan, start scouting the newspapers for sales at retail stores. Home improvement stores or discount stores will usually have an entire department established just for outdoor holiday decorations.
If you live in a cold-weather climate, putting up the lights and roof ornaments is best done before the snow and chilling temperatures arrive.
Plan early to stay within budget and you will have a great time decorating the outside of your home for the holidays.
[wp_ad_camp_4]