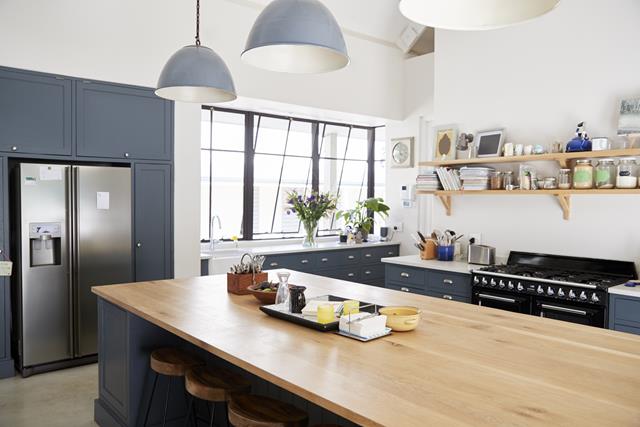 If you like to cook, or even if you just do it from necessity, having a homely, organized, and modern kitchen is probably important to you. Although, the traditionally kitchens are still out there, there are so many new, modern elements that can add luxury and class and convenience to any home. Kitchens have changed with the way humans have changed in the last few years. We have become more demanding of our time and having less of it to spend cooking.
[wp_ad_camp_2]
Many of us are on the move, always busy, looking for time saving methods. Then, there are those of us who are more interested in having a stylish kitchen, rather then workable. Others, prefer the look and feel of a country kitchen. With so many options out there and so much to consider, it is easy to become frustrated.
Consider your options and your needs when remodeling or even building a kitchen. Your options for kitchen equipment will be the first priority. What do you need and want in your kitchen? Do you want state of the art appliances or will ordinary models do? Do you want two ovens as opposed to the standard one? Dishwasher? What type of refrigerator will you want? Side by side, drawers under the counter? Maybe a larger freezer section?
Also to consider is the amount of work surface you will need. Maybe a center island would provide extra room for preparations? Would you like a breakfast nook? Do you want all of your dining area to be in the kitchen or do you have a dining room? How many people will you plan to serve on a regular day? If you have children, you will want to ensure their safety in regards to appliances and counters.
Yet another thing to consider is space. How much space you have will depict what you have room for. Cabinets and pantry style storage is important as well. Perhaps you like modern style kitchens. An option for space here is to use more of a mobile kitchen. From the entire work surfaces and cooking surfaces to just appliances, many things within the kitchen can be mobile. Manufactures make products that can literally pick up and go at a moments notice.
Once you have your kitchen needs and appliances set, consider the style you are going to decorate it in. Maybe a country kitchen is the look you like. If so, adding some rustic items to your collection would add charm and a relaxed feel. A big farmers table and chairs would be an added touch. Is the space you are working in outdoors? Outdoor kitchens are also a big hit these days. Just about any type of appliance and cookware can be made to work outdoors. Grilling is the most thought of outdoor cooking style, but it is far from the only.
There are many stores that specialize in kitchens as well. Kitchens Etc and KITCHENS are two. These places offer an immense amount of options for whatever style you are looking for. Some carry large appliances as well. Small utensils, cookware, even decorations can be found in just about every make and model. You can shop these store online if you cannot find one near you. They make a great way of adding to or helping to remodel any kitchen. Definitely a place to start when looking for ideas of what you want your new kitchen to look like.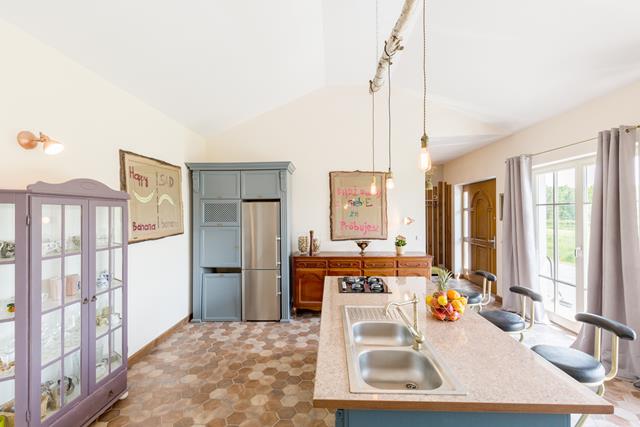 The kitchen: one of the places you love the most in the whole house
Your kitchen has got to be one of the places you love the most in the whole house, ain't it? Well, it is for me; that's why I think that remodeling a kitchen is not something to be too carefree with.
All that fuss about the porch and the hallway, all that noise about the bedroom and the Jacuzzi, and you are actually forgetting the most important part of it all – your kitchen. Friend, you may think it is not a big deal, but wait until you get into it, and then you'd wish you had started out a bit better prepared. It's quite a load of work and you'd better be ready for it.
With the amount of money required to really remodel a kitchen, it's no wonder a lot of wives hesitate before they get into it. Not only do they know that they would be spreading themselves thin financially to make it happen, they also know that the husband isn't going to like the extra burden on their financial resources. But what's gotta be done is gotta be done anyway.
'Nobody ever expects the Spanish inquisition"; I'm pretty sure you've heard that lovely line before. Well, it's a warning that things sometimes ain't always what you thought they'd be, and sometimes things jump out of the dark and bite you in the behind when you are not prepared for them. Think that way about remodeling your kitchen, and perhaps you'd avoid the unpleasant surprises.
There are a lot of things that can go wrong when you are remodeling your kitchen, many of which you don't want to be considering at this time. I know of a woman who not only lays down her plans for the procedure, but also lays down a list of the pleasurable things she gets from the process. Sure, I said 'gets' because she remodels every four years! Wonder where the money comes from.
For a fact, you cannot be remodeling your kitchen every year; there's no way you can afford it, even if you make a six figure salary. Unless you are thinking only of repainting the room and changing the gas cooker, there's no way your bank account can survive that nasty onslaught. Better it is for you to if you plan your remodelings to at least five years in-between.
For a woman serious about her kitchen, a week wouldn't do to remodel the room – actually, even a whole month – for the whole process. You are probably thinking that to be extravagant in the time department, but that is perhaps because you have a lot of money to spend, or you have hands all around you who do not mind being held up for the money.
Perhaps not all the time, but remodeling your kitchen has been known occasionally to take as much as four months. Really, you will do well to begin to think like that, because it helps to be prepared, and to have everything laid out long before you actually begin. You could save yourself a lot of trouble if you are able to put things in position such that it doesn't hurt you.
A remodeling job on your kitchen is going to keep you very busy for a while, and I assure you, it's not a job for the faint of heart. But if I know my ladies, I don't think any woman will be minding that a lot. The lady will worry more that the funds are available for the process, and she might be on your neck more about that than anything else. But give that to her, and she'll leave you to yourself for a while, while she brings that kitchen back to life.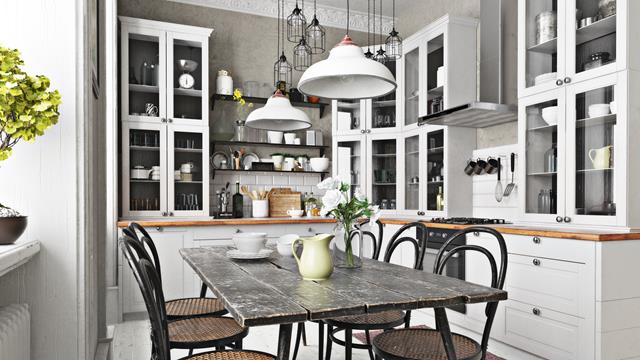 Kitchen remodeling is an exercise that I find to be most rewarding
Parts of the kitchen made of maple, cherry, hickory, or pine can always be changed to others of the same material or different. When you remodel a kitchen, it is because you want to let go of the old, and bring in the new. And when something is not what it used to be anymore, it is time to let it go.
Kitchen remodeling is an art, and not just an event. You have got to put your heart into it, otherwise you might not be getting out of it what you wanted in the first place. Look you're your heart. What do you truly want for the cooking space? A way to bring that vision into reality. That's how to remodel a kitchen.
People tend to forget that the kitchen is as important a part of the home as any other room in the whole building. And so they allow it to fall to waste and rust. Sometimes you walk into their kitchens and you cannot wait to walk out. That is no way to treat a kitchen – that is no way to treat a home. What you need is to remodel that kitchen; and that in a hurry too.
Kitchen remodeling for you may just be repairs, but for others it could be the lengthy and involving process of redesigning the whole place and converting it into something new. The question really is: what catches your fancy? And, do you have what it takes? Well, do you?
Kitchen remodeling can cost you anything from a few hundred dollars to several thousands of dollars. Really, you ought not be letting anyone dictate to you how you want it done; you should redo your own space in the way that you like it, and spend just as much as you want to, not a cent more.
For some, they remodel their kitchen in little ways almost every couple of months. So if you walked into the place just weeks apart, you'd never notice that anything was different. However, if you had not been there for a whole year, you hardly recognize it. I kind of like the idea too, and I think it is something we can work with; don't you
When you moved into the house, you did not have much of a choice – you only had so much money, and there was too little time for you to think of much else besides a sleeping space. That is why you want to start with remodeling the space already, and you want to begin by doing your kitchen. That is always a good beginning, at least for the ladies.
The money counts; boy, does the money count! But more important to you in your bid to remodel your kitchen is your heart. You have heard that where there is a will, there is a way, and that is true. Even more so when money is a challenge. I say there are ways that you can carry out the whole process inexpensively, and still be happy with the outcome. All it takes is a bit of heart, a bit of hurt, and a bit of ingenuity.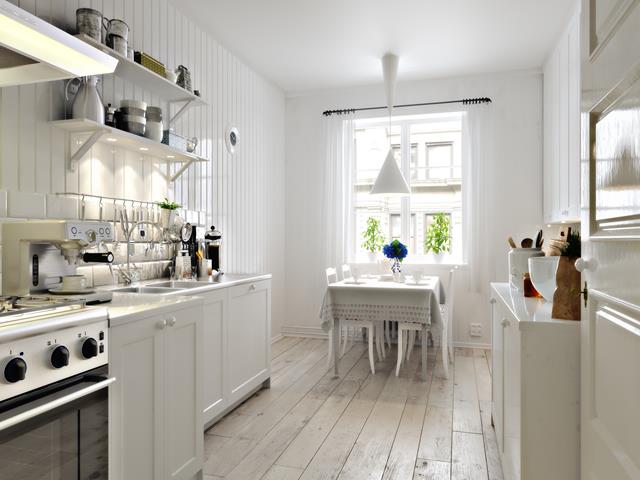 Moving back into your kitchen
Moving back into your kitchen after the remodeling the space can be quite an emotional experience. There are a number of professionals you ought to see when remodeling your kitchen is at hand. The first is the contractor, the second is the interior decorator, and the third is the architect, all stated in no particular order. These pros are the people who are going to help you bring your dream to reality – you might want to let them see clearly what you have in mind.
There might be a few things you want to move out, and others that you want to move in. you want to have a list of all of these, and follow through to make sure that they are all put in place before, during, or after you start up the remodeling of your kitchen. It would be a shame to begin and get stuck in between all for a little fitting that you could not find.
You want to remember everything that you do in your kitchen, and whatever else you still want to be doing in there when you start planning to remodel the place. Also, you might want to keep in mind the things that you no longer want to be doing in there. These little guidelines are what will determine if you botch or make a success of the remodeling exercise.
With all the effort that is involved in remodeling a kitchen, you cannot afford to make a single mistake so that you do not have to come back and do it all over again. That's why you need to start up with a clear picture of what you want your end product to look like. That alone will not carry the project to completion, but it should at least guide your steps till you come close.
People do not like to spend money on something that they cannot derive pleasure from; and I'm sure, neither will you. So, I know that if remodeling your kitchen does not really do anything for you, you would not be considering doing it at all. So, what I have to say is, – make the best of it while at it.
It's not every day that you find a kitchen with entertaining stuff in it. Most folks, men especially just view the kitchen as a place that they walk into to get their food, and walk back into to put the plates away. Had they but known all the effort and time that needed to go into that preparation, they would understand how that you need something – anything – to help with the recreation while the cooking goes on: you need just a little bit of remodeling.
Careful planning and execution is what makes kitchen remodeling work. Most of us are often too busy to plan very well these days, which is why so many things go wrong with all of our businesses all the time. Well, planning is one aspect that you cannot afford to be careless about, otherwise, you're going to be having a truckload of mess to be cleaning up for months!
Coming into your new home, you probably want to do the living space first; that's perfectly natural. Next you'd perhaps want to do the sleeping space; otherwise you want to do them both simultaneously. Whatever, it's not going to be very long before you need to get to doing the kitchen. Now that's where the fun lies. If you have been able to do all the rest without help, don't expect to get that lucky with this one. It's going to take a lot more planning and a lot more work. But if you work it out well, you could love it all the way to the end.
[wp_ad_camp_4]